Life
18 Things That Happen When Your Sister Gets Married!
Published: Sep 7, 2015
We know our sisters will get married one day and we will have to learn to live without them. You think it won't be very difficult until it actually happens and your sister ties the knot. Because that's when the inevitable happens… she moves out of your house.
Here's what happens when your older sister gets married:
1. When the news breaks, you are more excited than your sister because you are that HAPPY for her!
2. You crack cheap jokes to tease your sister and her husband-to-be when ever you find a chance!
3. Your parents are ALWAYS over-sentimental now and there are lots of tears, hugs and family 'moments' before the big-day; and on the big day of course!
4. You willingly take responsibility to plan the whole wedding because you want it to be the best wedding in the family.
5. You have the responsibility of choosing everything – from invitation cards to the dishes on the menu to the colour of everyone's dresses!
6. There are late night dance practices with cousins and friends because you want to rock the Mehndi Night like a BOSS!
7. You plan strategies to win all the Groom's side VS Bride's side competitions.
8. You hunt down the BEST photographer in the city because you want the memories of the day to be captured perfectly.
9. There are never-ending shopping trips to all the markets in the city because you want to get the best outfits for the family and especially for the BRIDE!
10. You hear "YOU ARE NEXT" a million times from the day of your sister's engagement to the day you actually get married!
11. You plan pre-wedding parties and post-wedding dinners to keep the shenanigans going.
12. You know your relationship with your sister is going to change after she gets married.
13. You make efforts to befriend her husband because he is going to be an important part of the family now.
14. You realise that your sister has become more responsible after marriage and that you can't fight with her anymore.
15. You are sad because your sister will have to move out but you try and cover that up by telling her you will be taking over her closet and all her favourite things when she's gone.
16. And you keep that brave face up for as long as you can. So it's all smiles for you!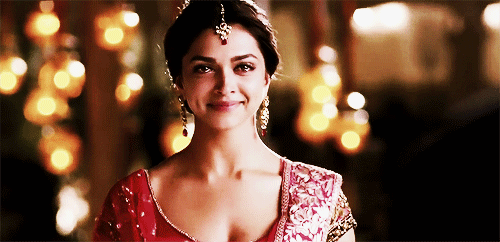 17. This is you at your sister's Rukhsati:
18. And this is you back at home. In her room. All night long!
You miss your sister a lot when she leaves, but you wish that she has a "HAPPILY EVER AFTER" with her husband! Value and love your sisters today, there is no one else like her in the whole wide world. And there is no better friend than your very own sister.
RELATED STORIES
Comments