Life
14 Stupid Things Girls Do To Impress Guys
Published: Aug 25, 2015
Does love makes you do stupid things? I believe sometimes it does. Most girls believe that their crush will only respond to them if they do something extraordinary or stupid in front of them.
Hang on, girls! This is not true – boys DO NOT like girls who act silly. Here are 14 things that girls do to impress guys they like:
1. Pretend to like video games and sports when you actually don't.
2. Pretend to be stupid, even though you have a very good head on your shoulders.
3. Put on layers and layers of makeup.
4. Pretend to be innocent, when you know EXACTLY what he's trying to say.
5. Dress up to look sexy and pretend you just walked out of bed looking like that.
6. Wearing tonnes of perfume, so he can smell you from a mile away.
7. Giggle. Constantly. Like you have a frog stuck in your throat. Because everything he says is So. Funny.
8. You lie. Consciously. Because you feel it's better suited to the situation at hand.
9. You ignore him. Very very obviously.
When all you really want to do is:
10. Pretend to be one of the guys
When all you really want to do is:
11. You act cool with everything he says
When all you really want to do is:
12. You flirt with other guys, to make him jealous
13. But when he does it you become over protective and jealous
14. And then you use your tears to justify EVERYTHING under the sun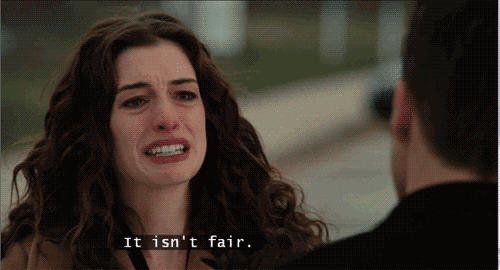 And this is why, ladies and gentlemen, no one will ever understand the working of the female brain.
RELATED STORIES
Comments
| | |
| --- | --- |
| Ayesha Pervez said | Sidra I loved this so much very well done ... yes Ive personally seen my friends act dumb around guys .. girls also wear tons of perfume ...giggle a lot, pretend to like video games and sports and most funny of all pretend to be innocent when they know everything boys mean LOL ! loved this so much |